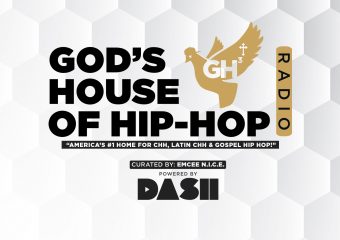 God's House of Hip Hop - GH3 Radio is a Stellar Award | Spin Award winning station. #1 Christian Hip Hop (CHH), Latin CHH, and Gospel Hip Hop Station powered by DASH. Listen Live!
Seasons BrvndonP ft. Mission
Rock the Body Emcee N.I.C.E. ft. Alonda Rich
DOPE Derek Minor x Propaganda Ft. John Givez
Come Back Profit feat. Josiah Ft. R-Swift
Can't Hear You feat. 1K Phew Ft. Aha Gazelle
Statement feat. Joey Vantes Ft. Nobigdyl, Aaron Cole and Jon Keith
Fieldhouse Freestyle feat. Nobigdyl Ft. 1K Phew
PLUTO Miles Minnick Ft. 1K Phew
ROCK THE BODY Emcee N.I.C.E. ft. Alonda Rick
Subscribe to our newsletter to stay updated.