CHH Gospel Hip Hop Cruise

Rich Von God Productions and God's House of Hip Hop Radio Presents: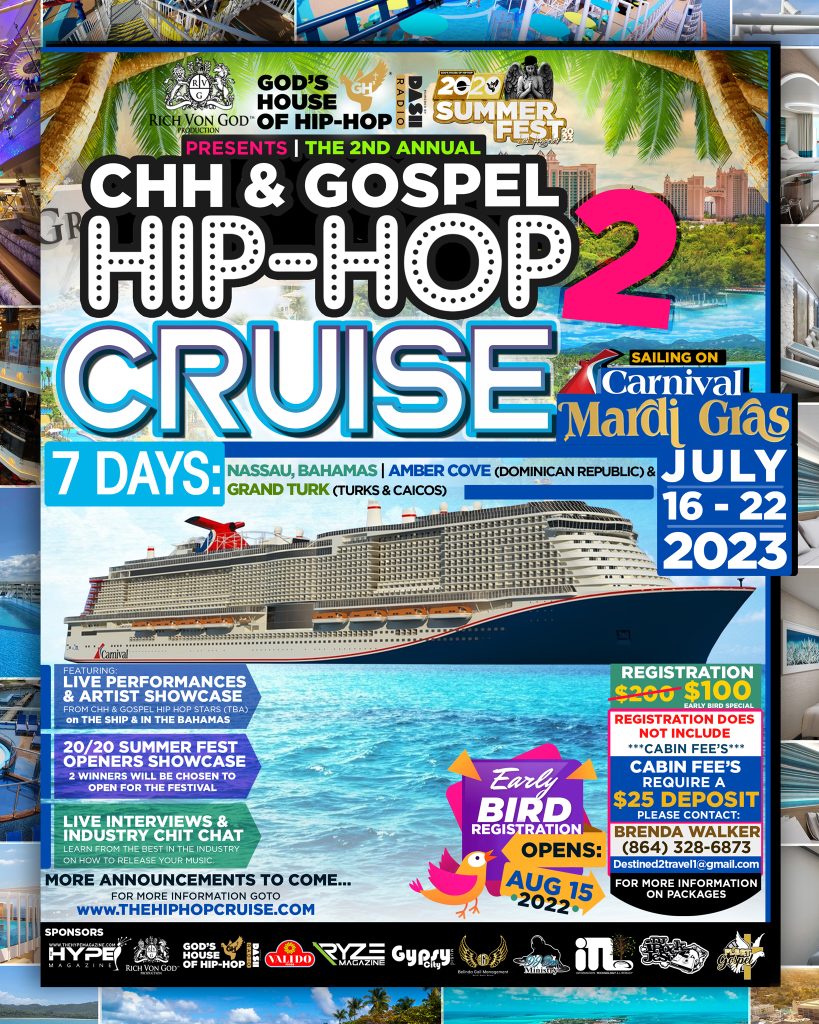 Rich Von God Productions, God's House of Hip Hop Radio in association with God's House of Hip Hop 20/20 Summer Fest presents the 2nd annual CHH and Gospel Hip Hop Cruise with a fun-filled week at sea to the beautiful islands of the Caribbean and this year we have chosen the Carnival Ship, The Mardi Gras! This is the cruise of the year where recording artists from all over from the culture will come together to fellowship, entertain, and deliver the music ministry in a way unlike no other while having fun for 7 Days.
The cruise will feature performances from CHH/Gospel hip hop artists both on the ship and in Nassau, Bahamas. There will also be an industry chit chat with some of the powerful movers and shakers for the culture in the music industry. The celebrity attendees to be announced… The Mardi Gras will travel to Nassau, Bahamas, Amber Cove (Dominican Republic) and Grand Turk in (Turks and Caicos) along with 3 fun days at sea. We will close the cruise with a showcase for God's House of 20/20 Summer Fest where an opening act will be chosen to open for the festival in 2023 in Los Angeles.
Be sure to check back here as we will be updating the details for the cruise as more information becomes available. If you're an artist this is where you want to be, serving, fellowshipping and performing while gaining knowledge that's going to help you with your future, Join us, Register and Book your stateroom today.
CHH Gospel Hip Hop Cruise Destinations 2023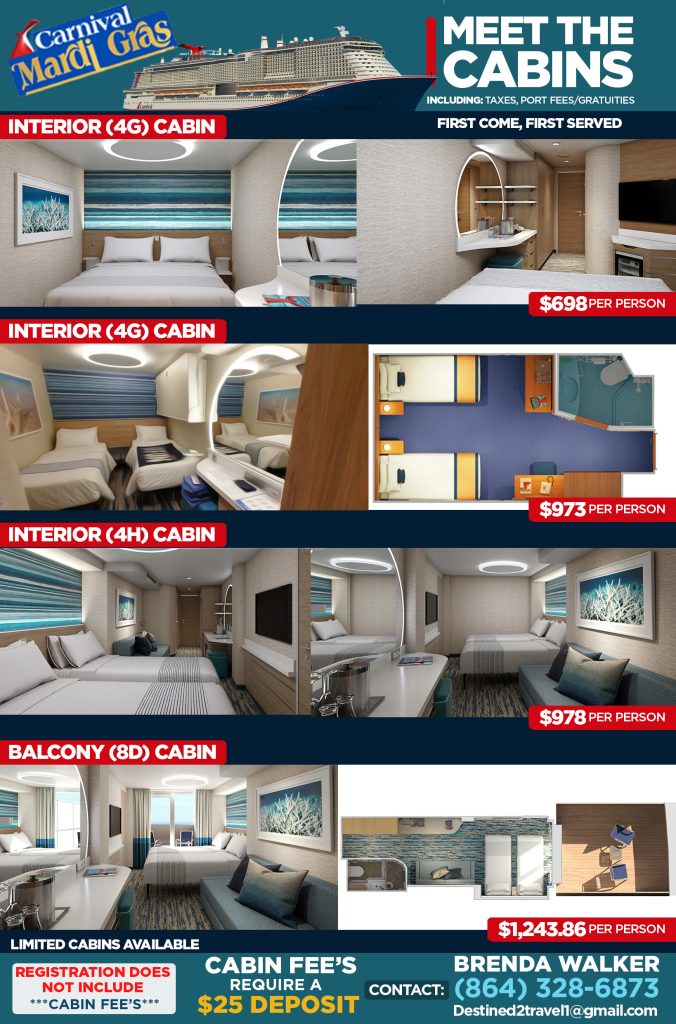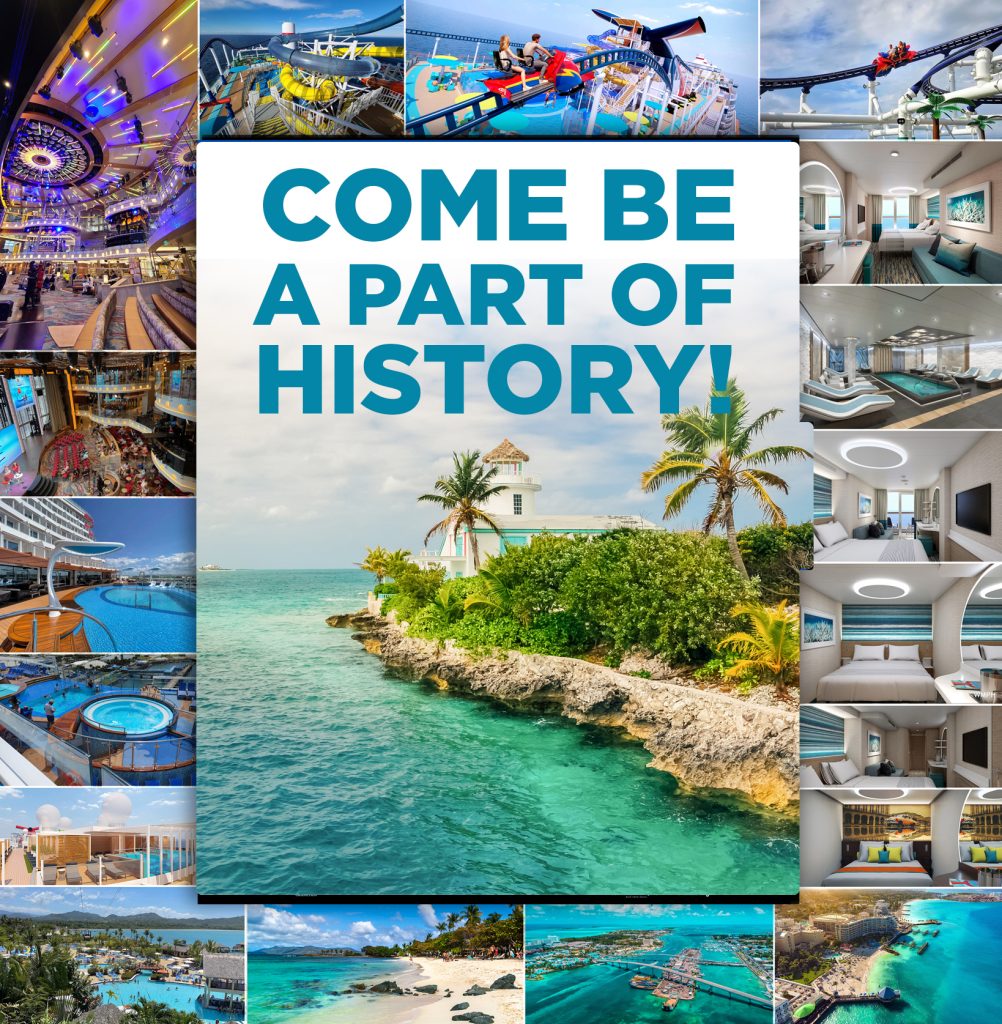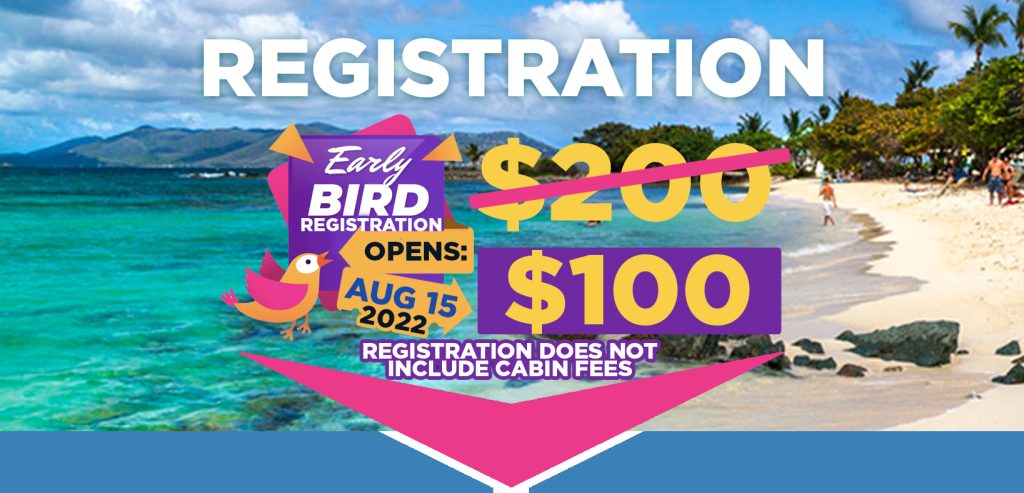 After you completed registration step one please fill out the registration form in step two.